Hint: You can upgrade your plan to a yearly or superior capability version from your account
Prerequisites: a paid Colltrain subscription or a Hobby plan active on your account
You have two options here:
Upgrade from your 2Checkout Account, My Products tab.
Upgrade directly from your Colltrain account.
When logged in, go to your account (upper right corner of the screen).
Click on the name of the current plan.
Select the plan you wish to upgrade.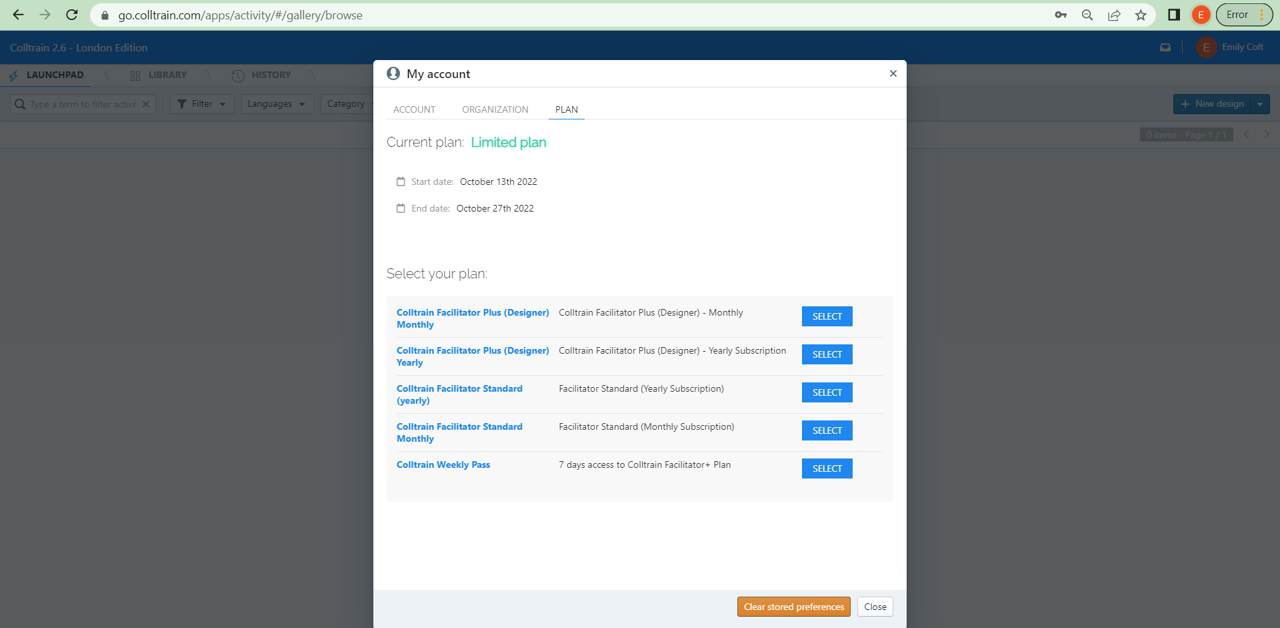 When you click on "Select" it will redirect you to the 2Checkout page to fill in the payment data.
If you want the higher plan to take effect immediately, you will be charged for the difference in price over the remaining months.