Caution: Despite your recommendation, some participants could join your training from an iPad for various reasons.
Current situation #
As Colltrain's intended use is with a desktop-grade browser you will notice the following:
Colltrain will start on an iPad with or without a mouse.
You will be able to join an activity (see the picture below)
You can view what is happening on the board /flipchart. (see the picture below)
Many actions work as expected. Using a mouse improves the experience.
Other key actions like moving objects in any direction don't work.
Let's hope that the new versions of Safari on iPad will notice improvements that will enable a full user experience.
Recommendation #
Our recommendation for this use case:
Use Colltrain as a read-only device.
For a complete experience use a laptop or desktop.
The last test was performed on an iPad Pro 2, ios version: 15.6.1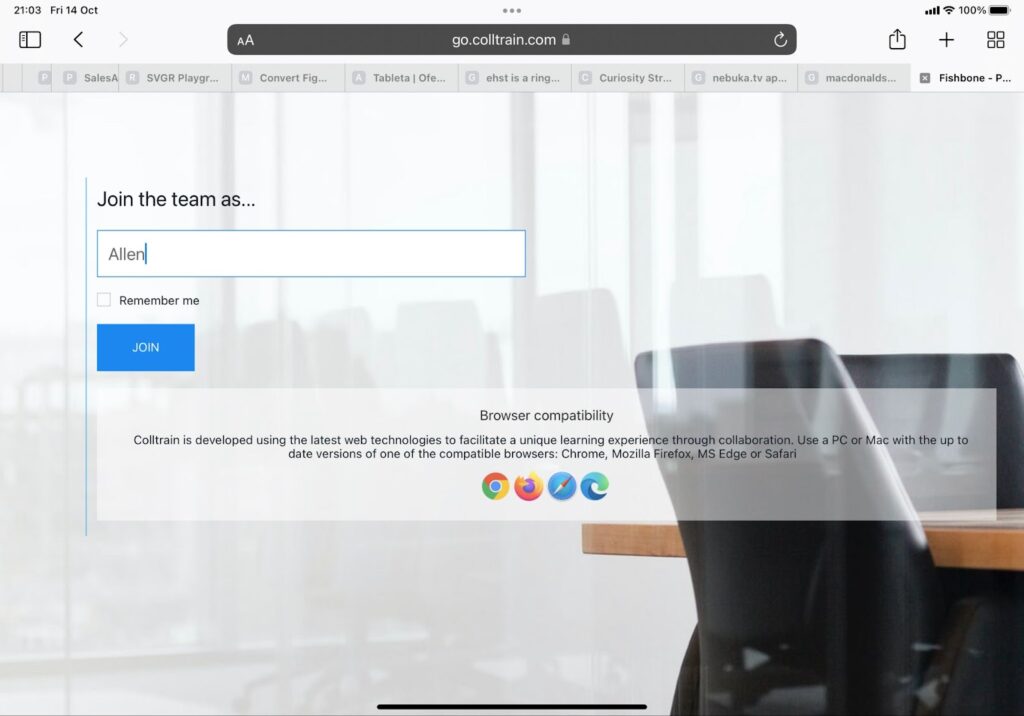 Joining an activity from iPad Pro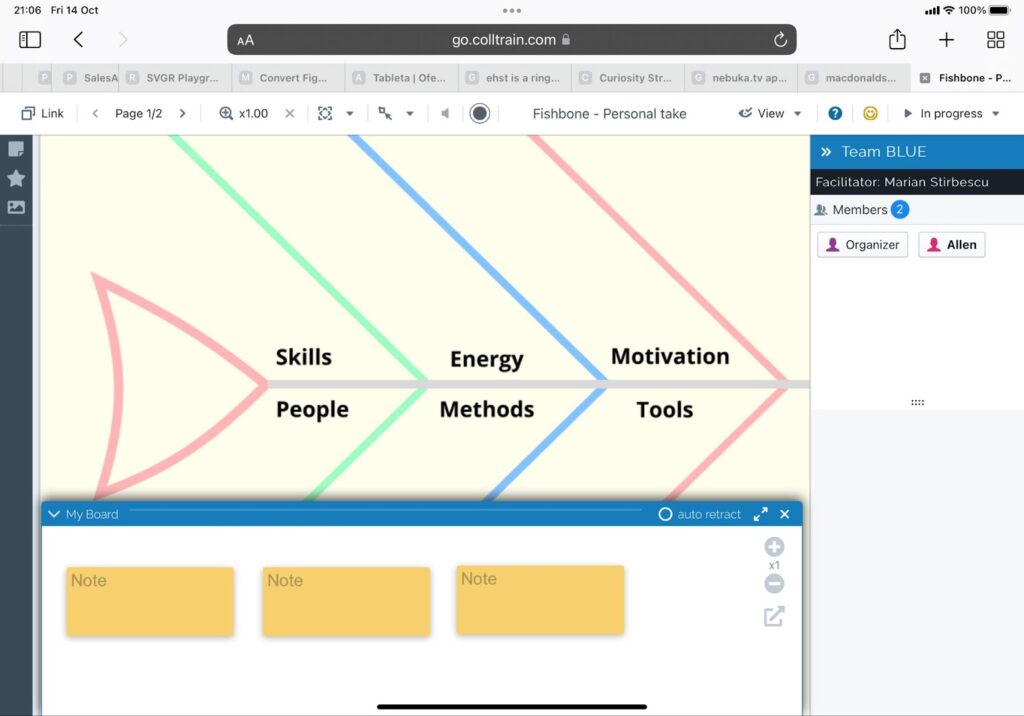 Inside an activity in Safari on an iPad (mostly read-only)