TLDR – Colltrain offers trainers the posibilty to use the app for free provided that you sign-up with a Google or MS personal account.
Explore and practice experiential learning with some limitations for as long as you need. This helps you get an idea about what Colltrain can do for you.
You can then upgrade to a more suitable plan. If this plan suits you enough, then it can be your forever plan.
Prerequisites: Google account (valid Gmail address)
Steps to get this plan:
Go to Colltrain's website at www.colltrain.com
Click on the "Start free" button on the top right corner of the site
Click on the blue "Sign up with Google" button. You will arrive at this page.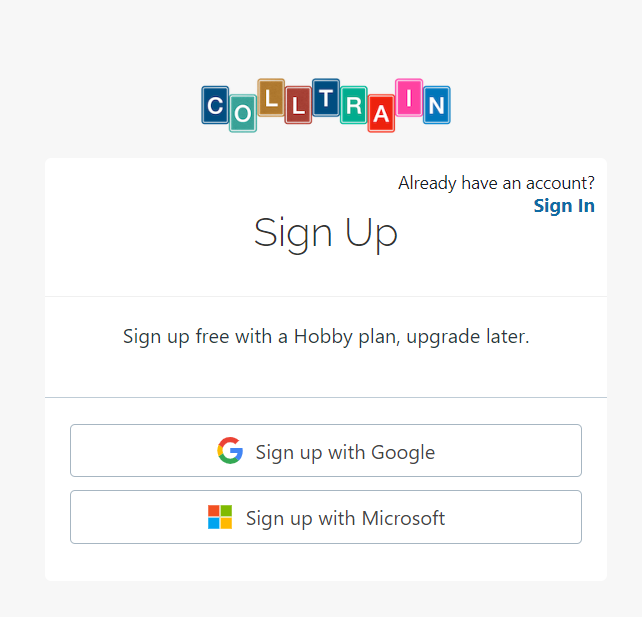 Choose "Sign up with Google" or "Sign up with Microsoft". You can use outlook.com, hotmail.com, live.com or msn.com accounts. School or Business accounts don't qualify at the moment.
Sign up by filling in your information and authorising Colltrain. Next, you are invited to create your organisation in Colltrain.
You can now use Colltrain within the specifications of the Hobby Plan. See full list of capabilities on https://colltrain.com/plans-and-pricing/, Compare plans section.